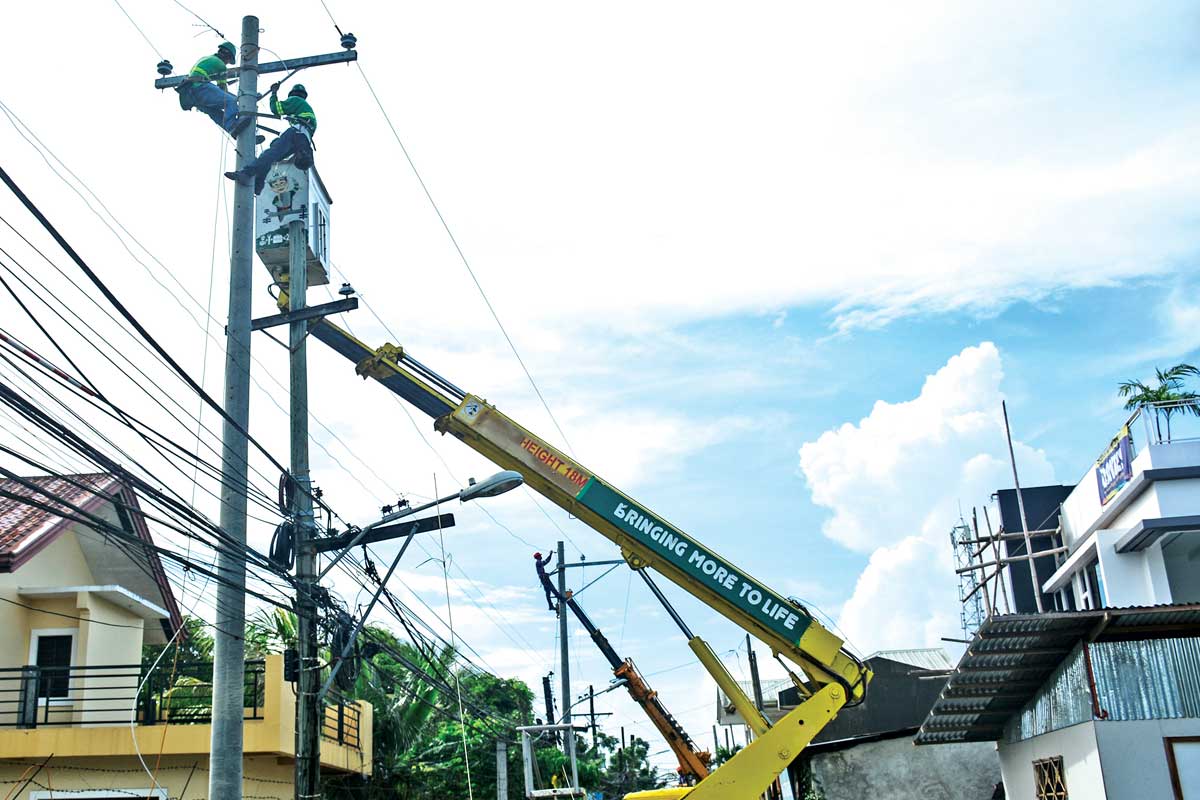 By Francis Allan L. Angelo
Another town has joined calls for Iloilo City's power distributor, MORE Electric and Power Corp., to expand its services to their area.
Mayor Ronaldo "Onal" Golez confirmed to Daily Guardian via phone interview that their Sangguniang Bayan passed a resolution last week asking MORE Power to serve consumers in Dumangas after the distribution utility managed to lower electricity rates in Iloilo City to as low as P6 per kilowatt-hour (kWh).
Golez said the main reason in the resolution, which he requested from the SB, is the cheaper rates offered by MORE Power to city consumers.
"Who can argue or go against cheap electricity? Amid the pandemic, affordable power is a big relief to the people. And we need it to attract investors as well," Golez said.
Golez said MORE Power's presence in the town will also bode well to their plan to establish an economic zone in Dumangas port area.
Dumangas is under the service area of Iloilo Electric Cooperative (Ileco) II, which charges more than P10 per kWh.
Since expanding MORE Power's service area requires amendment of its franchise via Republic Act 11212, Golez said the SB will also pass another resolution urging 4th district Rep. Braeden John Biron to explore the possibility of amending the said law.
"The resolution will be filed and discussed during the Sanggunian's regular session on Wednesday (Sept 15). It will ask Rep. BJ Biron to explore the possibility of expanding MORE Power's franchise area to Dumangas," he added.
Dumangas' move follows similar measures passed by the municipal councils of Pavia and Leganes which also urged for another distribution utility to serve their areas. Their common reasons are the high rates charged by electric cooperatives.
Meanwhile, Iloilo 2nd district Rep. Michael Gorriceta said he expects to receive copies of the resolutions passed by the towns of Pavia and Leganes so he can start the ball rolling in the House of Representatives.
Once he has the municipal resolutions, Gorriceta said will also file a resolution echoing the two towns' sentiments.
"Once it is filed in the House, it will be referred to the appropriate committee so that all parties involved will be given the chance to present and explain their concerns," he added.
Gorriceta reiterated that it would be better if more towns with similar sentiments will also pass similar resolutions.
Gorriceta said he will not include in his proposed measure 2nd district towns that did not pass resolutions manifesting their interests to be included in the franchise area of MORE Power, thus he encouraged other municipalities to pass a similar resolution.
But in the case of Leon, which is also in the 2nd district and part of Ileco I's service area, the municipal government has concerns about its rural location.
"Leon is in a rural setting which has been a major concern by the current service provider, particularly vegetation which disturb the lines," he added.
Earlier, MORE Power President and COO Roel Z. Castro said they are elated by calls to expand their services beyond Iloilo City but it is a matter that needs serious and deep study.
"We need to study that. We need to look at the impact on rates and the people. If we can lower rates in the city, we might be able to do in other areas after due economic studies. We are studying if it's possible legally and economically," Castro said.