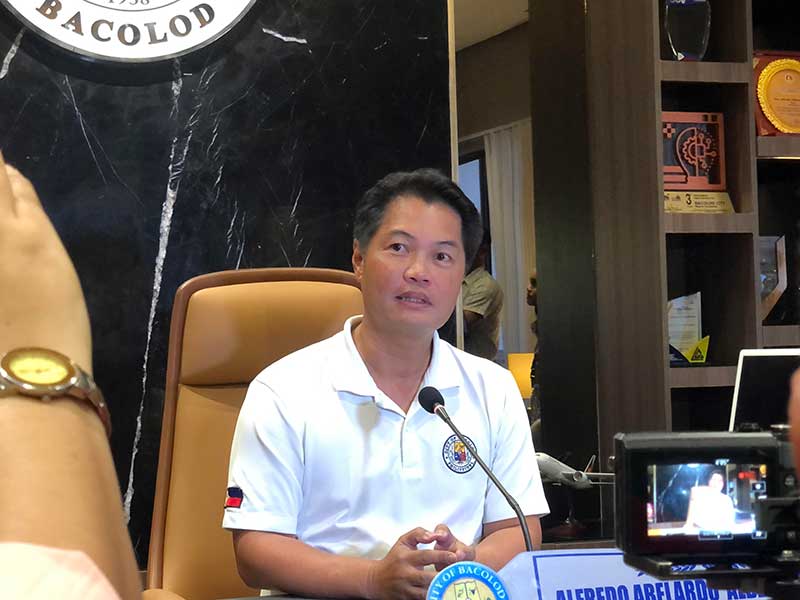 By Dolly Yasa
BACOLOD City – Mayor Alfredo "Albee" Benitez confirmed that the incoming city administrator was "pirated" from another local government unit.
But Benitez declined to name the next city administrator in an ambush interview by reporters during the weekend at the Sugar Regulatory Administration office here.
Benitez attended the ceremonial turnover of farm equipment between Japanese Ambassador to the Philippines Kazuhiko Koshikawa and farmer-beneficiaries.
Agriculture Secretary Francisco Tiu Laurel also attended the turnover.
Benitez said that while he earlier announced he would name the new city administrator on November 15, 2023, he has to wait until the Commission on Elections ban on appointments and hiring ends on November 29, 2023.
"Right after the banning matapos na, the person will be properly introduced," Benitez told reporters when pressed for the identity of the city administrator.
"In fairness naman unahon ko lang anay pabalo ang aton mga department heads. Ara sya sa government so kinahanglan ang transfer will have to take place after November 29."
He added that as far as the new city administrator is concerned "ang akon ya it should be somebody I can work with and more of an implementor, ako ya hands on ko ya, I want to do the projects on my own, so I need somebody who can implement it properly."
Benitez also declined to identify the local government unit the new city administrator was pirated from.
Benitez designated on Monday Atty. Love Dignadice, assistant city administrator, as officer-in-charge of the said office.
Dignadice will temporarily take over the post of Atty. Pacifico Maghari III who tendered his irrevocable resignation effective November 1.