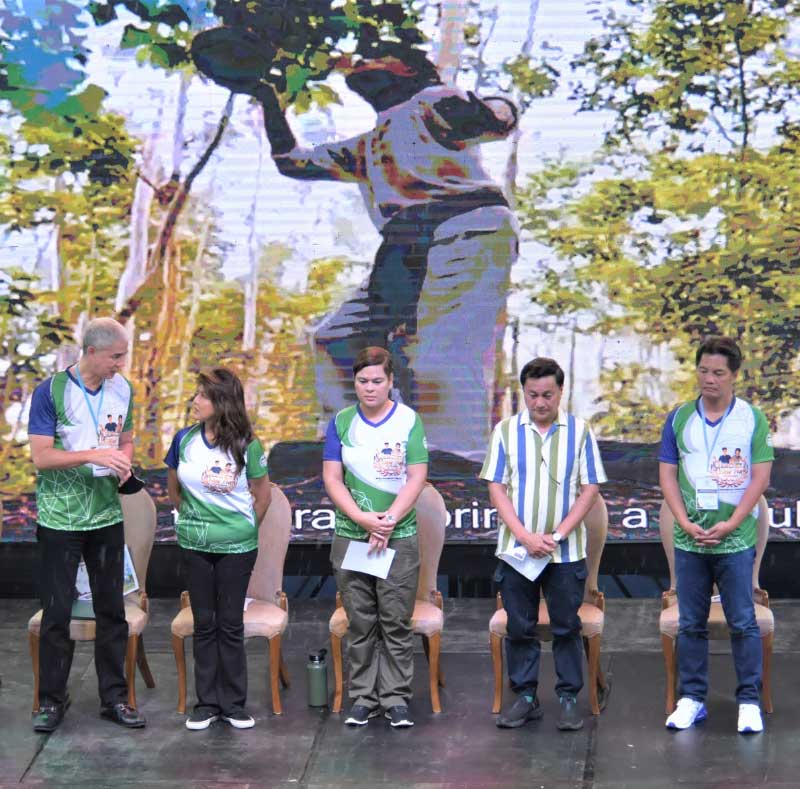 By Dolly Yasa
BACOLOD City – Senator Imee Marcos said that the pros and cons of the proposed revival of the Negros Island Region has to be presented first, particularly its economic practicality.
"It should be viable economically," she added.
The presidential sister in a press conference on Friday said she "Heard the argument long ago of the late Negros Occidental governor Alfredo Marañon Jr., who was very much for it. Then I also heard the late Negros Oriental governor Roel Degamo who convinced everyone that they rely too much on Cebu and couldn't be cut off from them."
She added that "lately I've heard a revival of some sort again, also talks of the bridge, yun lang I don't know, I don't know what are the arguments this time and what the present financial arguments."
She pointed out that creation of government units always ends up as an economic effort.
"If you set up a new area it should be viable economically, dapat sulit. Kasi mag lalagay ka ng mga bagong opisina, mahal yan eh, maglalagay ng bagong opisina at lahat ng national government agencies nandyan, dapat sulit, there are arguments that it is not viable economically."
Marcos added that "I don't know what the revival has to say to this so we have to listen muna."
The senator added though that she hadn't heard very much in the Senate adding that "I think it started in the House."
Marcos was here Friday and joined Vice President and Education Secretary Sara Duterte and Senator Francis Tolentino at the Teacher's Day celebration dubbed "Gurovaganza 2023" at the Panaad Sports Complex in Bacolod City.
She also met with the group businessmen here.
"If you're gonna set up a new area, it should be economically viable," the senator reiterated.
Earlier, Senate President Juan Miguel Zubiri promised to spearhead the passage of the NIR bill in the Senate by December this year after it was unanimously approved by the House of Representatives.
Zubiri said that the Senate version of the bill is with the Senate Committee on Local Government chaired by Senator JV Ejercito.
Both lawmakers are co-authors of the bill and trace their roots to Negros Occidental – Zubiri in southern Negros and Ejercito in Central Negros to her mother's family residence in La Carlota City.
Zubiri earlier acknowledged that the Department of Budget of Management is not keen on the creation of more regions and departments.
"As far as I'm concerned, I've committed it to the people of Negros, I will pass it in the Senate," he added.
Marcos said that her worry is that "if you have smaller provinces like Capiz, Antique, Aklan, then you chopped off Negros Oriental and Negros Oriental, magulo (messy)."
The proposed recreation of NIR include Negros Occidental, which belongs to Western Visayas, and Negros Oriental and Siquijor which are under Central Visayas.
The House bill on the recreation of the NIR which was passed unanimously in the Lower House was co-authored by all Negros Island solons including that of Siquijor and Abang Lingkod Rep. Stephen Joseph Paduano.
Both governors Eugenio Jose Lacson of Negros Occidental and Manuel Sagarbarria of Negros Oriental have expressed support for the revival of NIR.