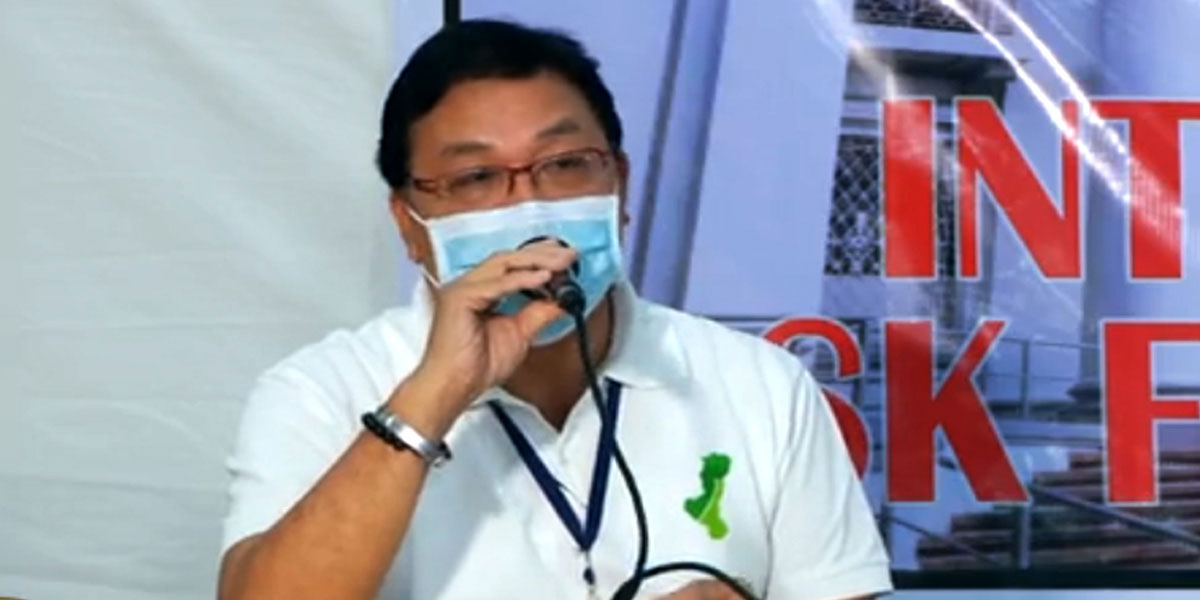 By Dolly Yasa
BACOLOD City –Negros Occidental Provincial Health Officer Dr. Ernell Tumimbang and medical staff of the provincial hospital tested positive for the coronavirus disease 2019 or COVID-19.
Tumimbang confirmed that he has the virus.
Also, 17 nurses and utility personnel assigned to the Ignacio Arroyo Sr. Memorial District Hospital in Isabela have COVID-19 and are now quarantined at the Mambukal Mountain Resort in Murcia.
Negros Occidental Governor Eugenio Jose Lacson said the infection of some medical technologists and encoders assigned to the molecular laboratory of Teresita Lopez Jalandoni Provincial Hospital in Silay City resulted in the delay of COVID-19 test results.
Lacson said some of the samples taken at TLJPH, were sent to the Valladolid District Hospital molecular lab for examination.
"Although not confirmed, it is really the Delta variant that is hitting us right now," the governor said.
He noted that COVID-19 cases are now in triple digit numbers.
Lacson said he anticipates active COVID-19 cases in Negros Occidental, excluding Bacolod City, to hit 4,000 anytime now.
Lacson said that when the vaccine is available, it should be administered as soon as possible, especially to the senior citizens.
Meanwhile, Assistant Provincial Health Officer Dr. Jessica Fama said vaccination at the Negros Residences in Bacolod City on September 29 and 30 will no longer push through. The new schedule will be announced later.