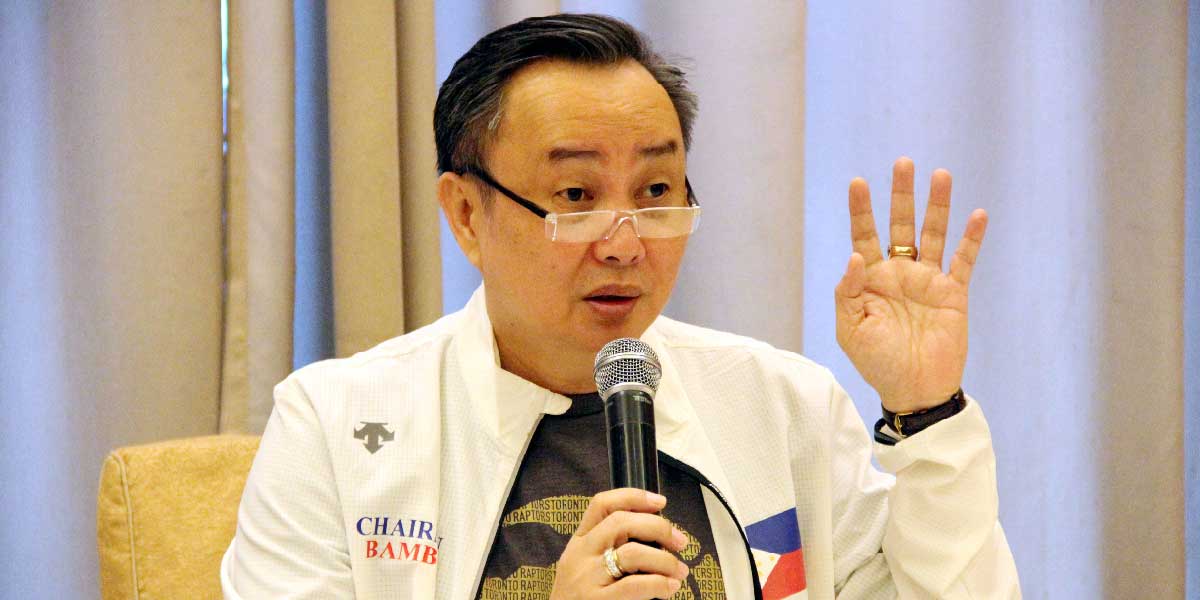 By Leobert Julian A. de la Peña
The Philippine Olympic Committee (POC) confirmed that they will obtain COVID-19 vaccines for the Filipino athletes who will participate in the upcoming 31st Southeast Asian Games.
POC President Abraham "Bambol" Tolentino revealed the recent development just months after tycoon Enrique Razon pledged his help to acquire the vaccines.
"This is good news for Filipino athletes who will be competing in the Hanoi SEA Games. Once they get inoculated, they can train with very little fear of getting infected," said Tolentino.
If the vaccines arrive on the expected schedule, it will just be in time for the SEA games in Hanoi, Vietnam taking place from November 21 to December 2.
Tolentino said that Razon's Moderna vaccines are expected to arrive around late May or the early weeks of June.
POC first vice president Al Panlilio, who is also the chairman of the sports body's task force on Covid-19 vaccine procurement, will also take action regarding the vaccine acquisition through a $40,000 subsidy from the Olympic Council of Asia.
With Razon's help and POC's efforts in acquiring the vaccines for the Filipino athletes, Philippine Sports Commission (PSC) commissioner Ramon Fernandez said this is a really good news for Philippines Sports.