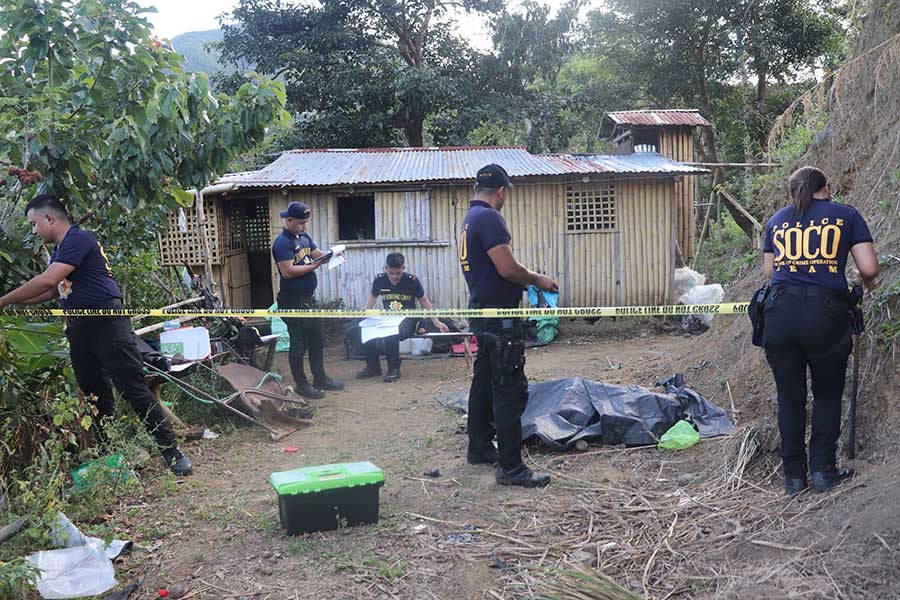 By Jennifer P. Rendon
A suspected New People's Army (NPA) member was killed in a firefight with members of the Philippine Army's 61st Infantry Battalion early morning of Nov 26, 2022 in Igbaras, Iloilo.
Military authorities identified the slain NPA as Domingo Costas alias Evan/Ivan (PSR-L), a squad member of Suyak Platoon of the Komiteng Rehiyon-Panay (KR-P)'s Southern Front.
Heavy bloodstains were found on the withdrawal route of the rebels.
Reports indicated that a composite platoon of 61st IB's Alpha Company and Intelligence Unit encountered around 10 armed persons believed to be members of the Suyak Platoon at around 5:50 a.m. Saturday at Sitio Igbasya, Barangay Tigbanaba, Igbaras.
The group is believed to be led by a certain Jun Capio alias Ronron.
A 20-minute firefight ensued. The rebels later withdrew, leaving behind a dead comrade.
No one was reported hurt on the government side.
The soldiers also recovered two M16 rifles, an M203 grenade launcher, an AK47 assault rifle, Improvised Explosive Device paraphernalia, other war materials, assorted food packs, assorted medical supplies, and subversive documents.
The Igbaras Municipal Police Station and adjacent police stations immediately conducted checkpoint operations.