By Abhijit Shanbhag and Sridhar Gadhi
Recent advancements in technology have enabled the footage in closed-circuit television (CCTV) camera to now be accessed remotely. Adding to this, more recent solutions that are driven by Artificial Intelligence (AI) are now turning the ubiquitous CCTV into a "Smart" CCTV.
AI applications have been a boon to surveillance systems with advanced 'smart' tools that scan archival footage, enabling businesses and government authorities to draw meaningful insights.
According to a McKinsey Global Institute report, Smart CCTVs are expected to create 1.2 million to 1.5 million new jobs, prevent 260,000 to 270,000 kilotons of greenhouse gas emissions, and give rise to US $9 billion (S $12 billion) to US $16 billion savings on the cost of living across ASEAN.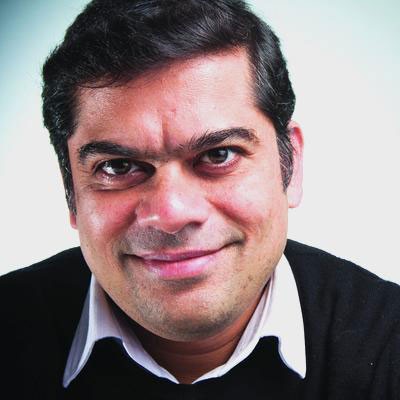 Population surge. Cities burdened.
Meanwhile, Southeast Asia's population is projected to surge by 90 million in the next decade and two-thirds of the population is seen to be living in cities by 2050, according to a 2019 report of consultancy firm EY. This would translate to the existing infrastructure of cities being burdened; thereby hampering the quality of life for citizens, operational efficiency of cities to deliver citizen services, and in the long run, economic growth and environmental sustainability.
Countries in Southeast Asia like Vietnam, Thailand, Indonesia, and the Philippines are now hitching themselves to the Smart Cities bandwagon. Singapore has been ahead of the curve by setting the benchmark and raising the bar for technology adoption and using it to improve governance, efficiency and liveability.
What makes a city smart may have a diverse set of answers. As much as it is about harnessing digital power as a growth catalyst, it is about improving living in cities by making them safer, convenient and efficient for citizens. In this scenario, Smart CCTVs will always have a major surveillance role to play.
Surge in international air travel: Business Opportunities
As land, sea and air travel increased many times over the last few decades (pre-COVID-19), much of the security focus has been on advances in body and baggage scanners, especially post 9/11, increasing the number of surveillance cameras or making the resolution of such cameras sharper or more "intelligent".
Meanwhile, the COVID-19 pandemic has disrupted lives and economies across the globe. At the same time, it has spurred governments to seek out new technological tools and urban solutions that can address the current crisis as well as drive the next stage of economic growth.
A common response among many governments across the world to the pandemic has been to hasten the development of their Smart Cities and explore the ways in which smart city technologies can be applied to crisis management and economic development.
Governments around the world have championed the idea of smart cities, and the dramatic changes to the workforce brought about by organisational responses to COVID-19 are only likely to accelerate the shift to smart cities, says Prof Frederik Anseel, of the UNSW Business School.
Smart CCTVs help governments and businesses improve security and services.
Surveillance remains at the heart of almost all solutions to prevent security breaches, but it is not the number of cameras or their sophistication that counts. Amid forecasts of the continued growth not just of air travel, but also the number of airports and the many cross-border land-transport hubs, two key attributes are necessary in this age of heightened threats of criminal and terrorist activities.
First, beyond camera resolution, the entire surveillance approach needs to be driven by AI that can predict the potential of wrongdoing based on advanced algorithms that assess apparent scenarios based on images, sounds or video footage.
Using AI, Graymatics has worked with security agencies to "teach" their surveillance systems to look for unique insights and hidden relationships between data sources – without being explicitly programmed on where or when to find them.
For example, many large enterprises in Southeast Asia have used such a platform to monitor and maintain security by detecting intruders in a restricted area, recognising suspicious activities, detecting violation of traffic laws, tracking vehicles through number plate detection and much more.
The second is the need for highly intelligent tools to conduct search of CCTV archival footage easily and rapidly during and immediately after an emergency.
In the aftermath of an attack or a breach, security officials will need to go through thousands of hours of video footage to look for patterns or even collaborators involved, days, if not weeks, before the event.
For example, image and video analytics can detect any suspicious or unethical activity in the vicinity which a security officer, viewing images on a bank of screens on his or her own, cannot.
The key lies in deploying AI and algorithms to cut down on man-hours required to sift through footage to find the perpetrators or the patterns they deployed.
This use of AI is especially significant when we consider that, for the most part, the science of analytics has been limited to binary and textual (alphanumeric) data. Big data for image, audio and video is far more complex.
By applying an image-focused subset of machine learning, specific visual details and metadata – for example a "blue cap" or a "yellow fedora" – can be found among many months of archival footage in as quickly as just a few hours.
A concrete case in point was right after the bombing of the Erawan Shrine in Bangkok, August 2015. The deadly bomb blast that killed 20 and injured over a 100. While the CCTV footage clearly indicated that the person of interest, while facially indiscernible due to low CCTV video quality, was wearing a yellow t-shirt with various clothing attributes. These clothing attributes could be used to search for the person of interest rapidly and automatically across the many CCTV feeds within Bangkok during the same day to "connect the dots".
Image recognition technology can even employ facial recognition, vehicle classification and object tracking in real time as they rapidly scan CCTV archives.
Over time, not only can the surveillance system be equipped to search and intuit human observation, but cameras can also learn to pan towards and zoom in on situations that are potentially threatening.
Different cameras can work as "teams" to analyse and counter specific threats, and microphones can be trained or programmed to detect tones of voices or sounds normally associated with a particular threat.
Such technology is no longer science fiction. When well-installed, a user-friendly dashboard able to analyse multiple camera feeds in real time can enable a few security personnel to predict or respond quickly to threats or concerns.
Such a tool can save precious minutes and can well avert a major crisis. Hence, the multiple benefits of Smart CCTVs.
Role of Smart CCTVs in Citizen Experiences.
Video analytics can be applied in several areas of interest to the state (government) and to private enterprises. Improving citizen experiences is one such broad field. Use cases include: identification of people via facial recognition, people counting , keeping citizens informed of road congestion, suggesting alternative routes, commotion and various methods to keep cities clean.
Predictions for the future of smart CCTVs
While there have been some smart cities related developments happening across major cities in Southeast Asia, we believe this development to be only the tip of the iceberg. We expect there will be an ecosystem of companies providing short-term subscription-based services to the cities, so the city can identify all the benefits that it accrues from this technology in three to six months. Based on that, the cities may provide contracts on a nomination or other basis.
Additionally, we expect the industry will gravitate towards an outcome-based model in the future. Quantela, which is one of Graymatics' strategic and ecosystem partners, is championing this trend of outcomes-as-a-service (OaaS). Under this, the cities which have deployed smart city technology in a subscription service can identify how much they can earn from the collection of traffic violation tickets and many other infractions. This may make possible a certain degree of revenue sharing with the technology vendors, and easier for the city from a liquidity standpoint to adopt without a large CapEx outflow.
Meanwhile, in terms of emerging technologies, leveraging audio in addition to CCTV video analytics is one area that will see momentum in the coming years. For example, while CCTVs have a definite scope of view, many are steerable in 360 degrees. So if someone is screaming for help outside of the scope of immediate view of the steerable CCTV, the audio analytics to steer the camera in those directions where the monitoring may be required.
Robots and drones equipped with cameras that can track crime based on various sensor-related data is another technology that we can expect. There will also be complementary infrared and thermal cameras, in addition to other sensors, from which a rich set of analytics could complement the analytics from the standard CCTV's leading to a rich array of solutions for the cities around safety, security and operational efficiency.
Smart cities are primed to re-envision urban living. For smart city initiatives to kickstart, the government, start-ups, law enforcement agencies, and citizens have to work in tandem, all the while ensuring the privacy and security of the data collected.
Abhijit Shanbhag is the founder and president of Graymatics while Sridhar Gadhi is the founder and executive chairman of Quantela Inc.