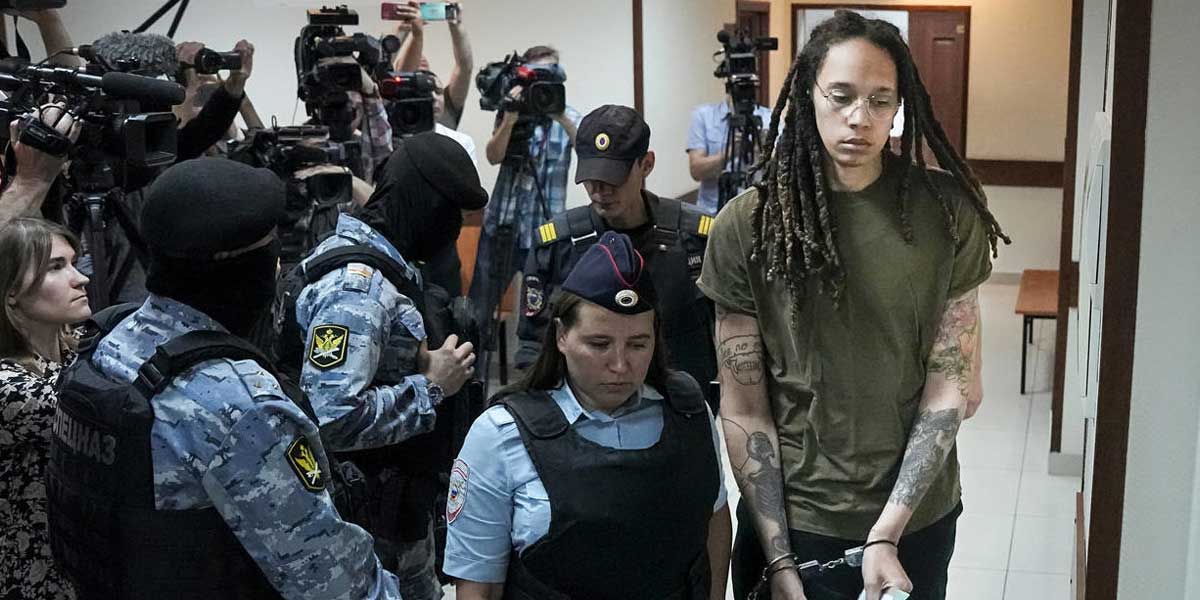 By Leobert Julian A. de la Peña
Women's National Basketball Association (WNBA) superstar Brittney Griner was convicted of drug smuggling and will be sentenced to nine years in prison in Russia.
After six months of back-and-forth with the Russian government, a final verdict has finally been assessed after Judge Anna Sotnikova of the Khimki city court announced Griner's sentence and also slapped the WNBA star with a 1-million rubles fine ($16,400 or 905,189 pesos).
The decision came after the American basketball player was arrested at Moscow's Sheremetyevo airport last February 17, 2022.
Russian authorities found out that Griner possessed less than a gram of cannabis oil stocked in vape cartridges upon landing at the said airport.
According to judge Sotnikova, Griner's partial admission of guilt and remorse for the deed played a major factor in the buildup of their final decision.
"I never meant to hurt anybody, I never meant to put in jeopardy the Russian population, I never meant to break any laws here. I made an honest mistake and I hope that in your ruling that it doesn't end my life here. I know everybody keeps talking about political pawn and politics, but I hope that, that is far from this courtroom," Griner said previously.
Griner is one of the biggest basketball stars in the WNBA and was the heart and soul of the Phoenix Mercury squad.
The defensive center was a two-time Olympic basketball gold medalist and was named to the WNBA All-Star selection eight times since entering the league on 2013.
A year after landing in Phoenix, Griner helped the franchise clinch a WNBA championship while also winning the 2014 Defensive Player of the Year award.
Without Griner, Phoenix is currently struggling in the ongoing WNBA season with a 13-19 win-loss record.