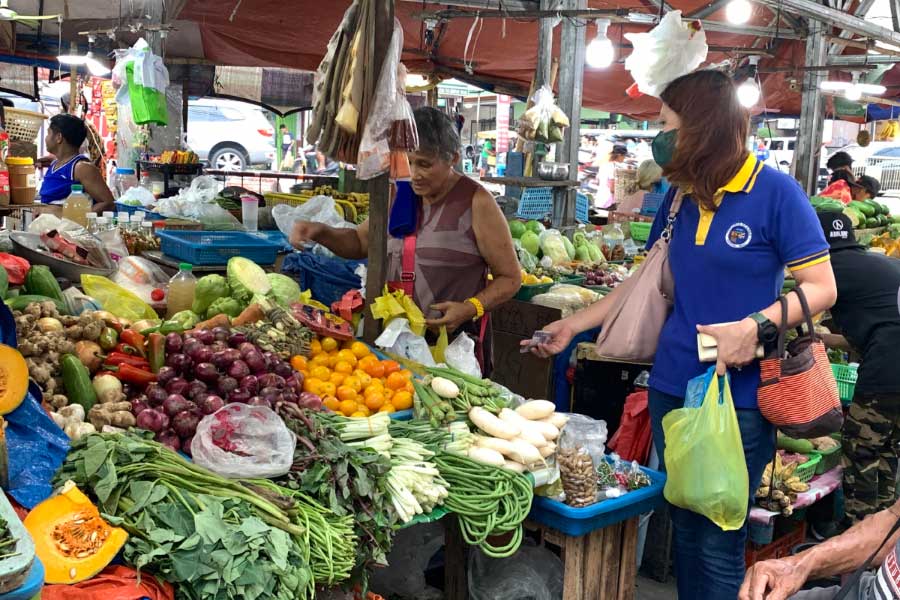 By Rjay Zuriaga Castor
Inflation in Western Visayas rose to 6.1 percent in August, ending the five months of steady decline in the region, the Philippine Statistics Authority reported on Friday.
The region's headline inflation last month was also faster than the 5.8 percent posted in July, but slower than the 7.4 percent print in August 2022.
The uptrend in the headline inflation in August was amid the increase in the food and non-alcoholic beverages, transport, and education services.
PSA noted that inflation for food and non-alcoholic beverages increased to 9.0 percent, from 7.6 percent in July. The acceleration of food inflation was mainly due to the higher year-on-year growth rate observed in cereals and cereal products, which rose to 8.4 percent from 6.2 percent.
A higher inflation rate was also noted in the food groups of fish and other seafood, and vegetables.
All of the six provinces in the region recorded an uptrend in inflation rates in August this year. Negros Occidental had the highest monthly inflation rate of 7.6 percent, while Guimaras had the lowest at 4.1 percent.
Meanwhile, Iloilo City and Bacolod City observed a downtrend in inflation rates in August from July. Iloilo City recorded 5.5 percent inflation from 5.7 percent in July 2023. Bacolod City inflation is noted at 5.7 percent, from 6.6 percent in the previous month.
The country's headline inflation also increased to 5.3 percent in August from 4.7 percent, which also reverses the downtrend seen in the last six months.
Thirteen regions, including the National Capital Region, had higher inflation rates last month. Central Luzon had the highest inflation rate during the month at 7.0 percent, while Eastern Visayas had the lowest inflation rate at 3.1 percent.