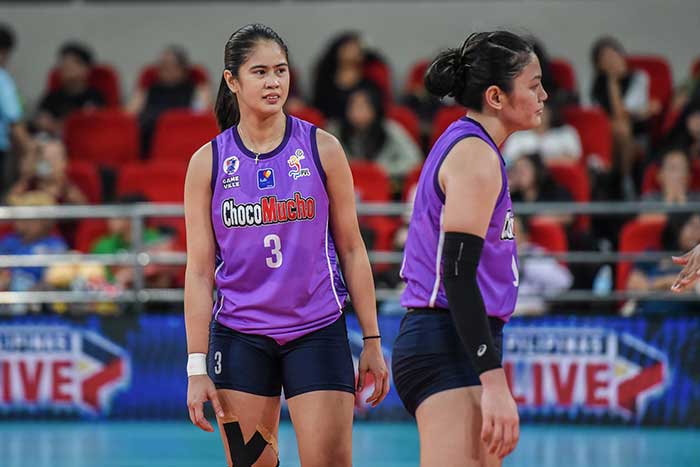 By Leobert Julian A. de la Peña
The Choco Mucho Flying Titans notched its fourth straight victory after blanking the NXLED Chameleons, 25-11, 25-20, 25-19, in the ongoing Premier Volleyball League (PVL) All-Filipino Conference last November 7, 2023.
With the momentum-boosting victory, the Flying Titans just improved their record to four wins and a loss, solidifying their bid for another post-season contention in the PVL.
It was all Choco Mucho from the get-go as their high-octane offense headed by Sisi Rondina proved to be too much for the Chameleons.
Rondina, a former national beach volleyball player of the country, pummeled her way against the middle blockers of NXLED.
Despite the length that the Chameleons had, Rondina put on a show and converted several fancy scores that ballooned their lead in the first set.
NXLED played a better second set after their offense finally came to life but the veteran experience of the Flying Titans helped them edge the Chameleons in the final six possessions of the frame.
Deanna Wong also grabbed the limelight for the Flying Titans after running Choco Mucho's offensive sets to perfection.
Wong was automatic from the backline and orchestrated Choco Mucho's scoring rally with 20 excellent sets.
Aside from her deliveries, Wong also played a vital role in their floor defense, tallying several successful digs in the third and final set that prevented NXLED from continuing their scoring barrage.
The Flying Titans will look to extend their winning streak to five as they gear up against the Akari Chargers on November 11, 2023.
Meanwhile, the Chameleons are hoping to snatch their second win of the All-Filipino Conference against the Chery Tiggo Crossovers on November 9, 2023.