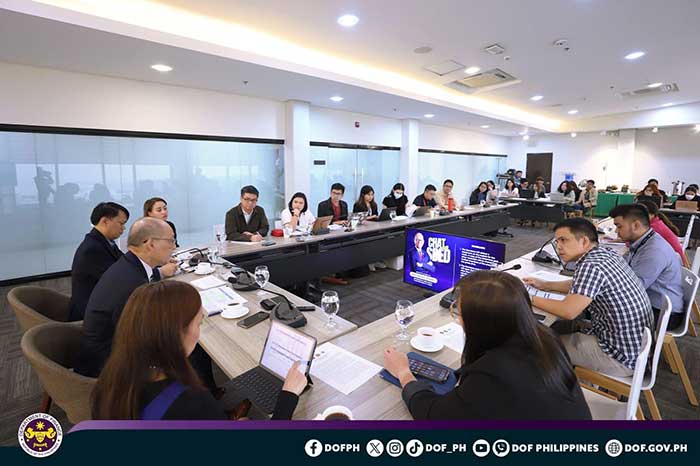 Finance Secretary Benjamin E. Diokno assured thrift banks of the government's support in establishing a resilient financial system and urged them to ramp up digital transformation initiatives during the Chamber of Thrift Banks (CTB) Annual Convention on September 22, 2023 at the Dusit Thani Hotel in Makati.
"Rest assured that the Department of Finance [DOF] stands ready to work with the thrift banking community in bringing quality, affordable, and accessible financial services to the Filipino people," he said in a video message.
Thrift banks are vital to the Philippine economy by providing individuals and small and medium-sized enterprises (SMEs), particularly the unbanked and underbanked access to financial services.
To strengthen the sector, the government is pushing for the passage of the Passive Income and Financial Intermediaries Taxation Act (PIFITA), which is currently pending in the Senate.
The reform will deepen the country's capital markets by simplifying and rationalizing the tax regime for passive income, financial services, and financial transactions––thereby facilitating the movement of capital.
"With this reform, the Philippines sharpens its competitive edge in attracting capital and investments that are urgently needed to finance big-ticket infrastructure projects and create more and better jobs," the Finance Secretary said.
The DOF also supports digitalization efforts that enable thrift banks to expand their services for greater financial inclusion.
"Leverage emerging technologies in boosting operational capacity, maximizing scalability, enhancing resilience, promoting financial inclusion, and stimulating countryside development," Secretary Diokno said.
The CTB is the umbrella organization of thrift banks in the country. It was organized to provide a platform for its members to promote, develop, expand, and strengthen the role of savings and loan associations, private development banks and savings and mortgage banks (otherwise known as thrift institutions), in the accumulation of savings, enhancement of trade, commerce, industry and agriculture, and in the economic development of the county.