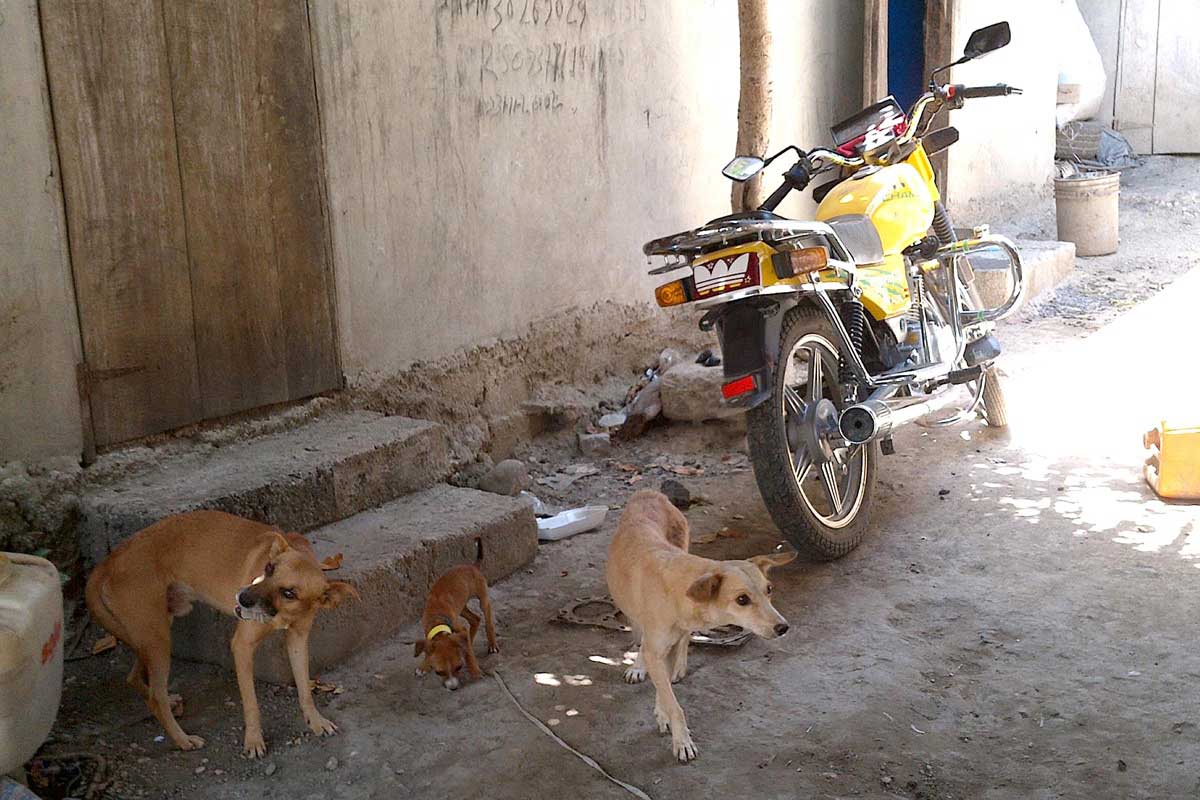 By Rjay Zuriaga Castor
The province of Iloilo has recorded another death from suspected rabies, bringing the total number of fatalities to four from January 1 to November 11 of this year.
Iloilo Provincial Health Office (IPHO) Chief Dr. Maria Socorro Colmenares-Quiñon said the latest death was a 37-year-old man from the town of New Lucena.
"He had exposure to rabies since he was preparing dog meat," she said in an interview.
Colmenares-Quiñon explained that handlers of raw dog meat might be at risk of contracting the rabies virus, as some of the dogs processed for human consumption could be infected with the virus in the nerves within the meat.
The IPHO chief added that the Provincial Epidemiology and Surveillance Unit (PESU) has an ongoing investigation into another suspected rabies case in the town of Mina.
According to Colmenares-Quiñon, suspected rabies deaths include a 41-year-old man from San Dionisio working in Carles; a 7-year-old male from an island barangay in Carles, and a 28-year-old man from Igbaras who died after a stray dog bit his left index finger at the esplanade of Guimbal town.
To strengthen the fight against rabies, the IPHO chief said the provincial government has already earmarked funds for post-exposure prophylaxis (PEP) for individuals bitten by rabid animals and allocated resources for anti-rabies vaccines for dogs.
PEP involves administering a combination of human rabies immune globulin and rabies vaccine on the day of exposure to rabies, with supplementary doses given on days three, seven, and 14.
Colmenares-Quiñon also urged local leaders to enforce existing provincial and municipal ordinances on rabies control and encourage more pet owners to avail of free anti-rabies vaccines.
"If you get bitten by a dog or cat, immediately seek assistance from the animal bite center or the nearest rural health unit," she further reminded.
An additional 15 rural health units in the province have already opened an extension for an animal bite treatment center for an intensive effort to treat animal bite victims.
The provincial government earlier announced that, from the 2030 target, it is now aiming to declare all 42 towns and one component city of the province rabies-free by 2026.
As of September data, the province reached a 73.54 percent rate for anti-rabies vaccination, equivalent to 222,298 dogs inoculated.