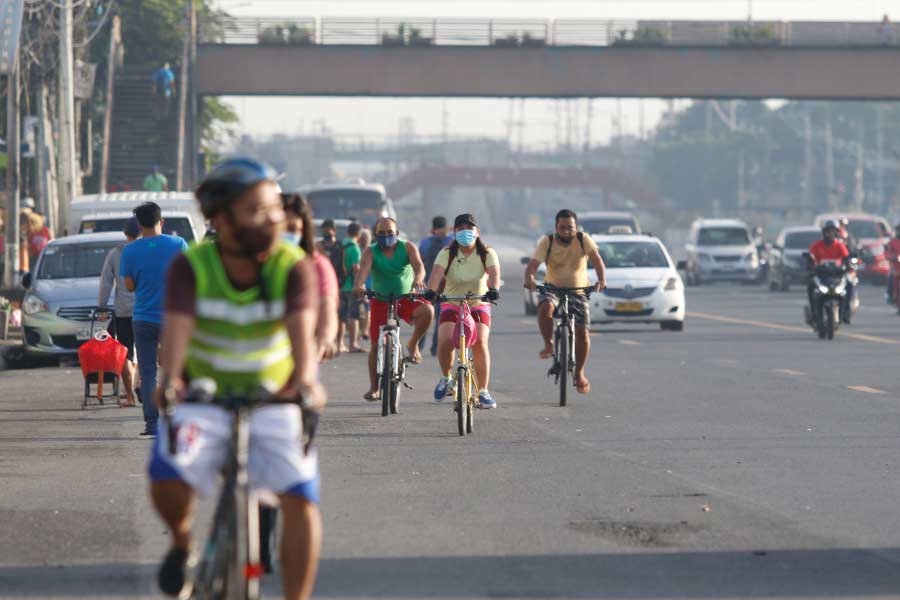 Public nominations for this year's Mobility Awards opens today, urging citizens, workers, and consumers to nominate bike-friendly cities, workplaces, and establishments in the country. Similar nominations are also open for individuals under the Padyak Power to the People! Awards, namely Siklista ng Bayan and Padyak Champion categories.
The Mobility Awards is the first citizen-led, incentive-driven campaign encouraging the public to recognize acts of leadership by cities, private companies, and employers to do more for better, safer, and more accessible mobility for the 88 percent of Filipino households who do not own cars.
"We are challenging Filipino citizens to name cities, business leaders, and employers worthy to be recognized, and we are challenging laggards to do more. This year, all Philippine Cities will be competing; it would be good to see whether there are new cities, businesses, and employers who have taken on and made bold improvements to do more for the cycling commuters," said Celine Tabinga, national coordinator of the Mobility Awards. "We are looking for leaders who are enabling breathable air, moving more people, and are doing more to help reduce dependence from fossil fuels."
"Aside from recognizing entities paving the way for a more inclusive and sustainable mobility system, this year's Awards also wish to celebrate hardworking Filipinos using bicycles in their everyday lives. These include innovative entrepreneurs using bicycles or cargo bikes for their businesses, and outstanding cyclist messengers and delivery riders," said Nazrin Castro, Manager of The Climate Reality Project Philippines.
"These people experience firsthand the challenges brought by a car-centric approach to urban mobility. Despite this, they continue to serve our homes. Their stories must be told."
Public nominations, which will be open until September 7, can be submitted through mobilityawards.ph/nominate. The awardees will be announced in October in advance observance of World Cities' Day.
The Mobility Awards is jointly organized by the Institute for Climate and Sustainable Cities, MNL Moves, The Climate Reality Project Philippines, 350 Pilipinas and Pinay Bike Commuter Community, in partnership with League of Cities Philippines and regional partners across the country. The initiative aims to inspire action, involvement, and coordination among local government units, workplaces, and commercial establishments aiming to improve conditions for urban mobility.
In addition to its individual and bike-friendly awards, the Mobility Awards will also run the Bilang Siklista Bike Count in major cities nationwide. Bilang Siklista is a citizen-led national bike count that aims to provide evidence-based justification for investing in better bike and pedestrian infrastructure.
Click here (https://web.facebook.com/MobilityAwardsPH/posts/pfbid02hNxc8HW8vAj5UHEq8TeJXZeknE3CAMJXprqwMSnjDudQHXVUZg2a3SJAckPXLb5Hl?_rdc=1&_rdr) to learn more about this year's nominations and categories for the Mobility Awards.