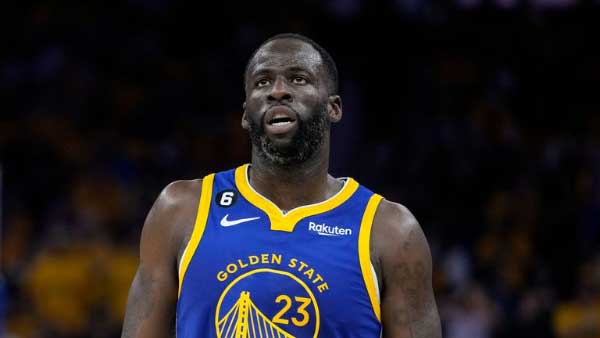 By Leobert Julian A. de la Peña
Golden State Warriors star forward Draymond Green just declined his $27.5 million player option and will be testing the waters of the unrestricted free agency for the 2023-2024 NBA season.
The development was confirmed after veteran sports insider Shams Charania of The Athletic announced the latest news last June 20, 2023 regarding Green's contract talks with Golden State heading into the next season.
However, ESPN's Adrian Wojnarowski reported that Green and his camp will still talk to the Warriors' front office to explore all possible contract scenarios.
Green's long-time agent Rich Paul also revealed that they will still discuss the matter with the Warriors including the option of sign-and-trades amid the free agency fever.
Last July 2022, Green was eligible to receive a maximum contract extension that will pay him $164.2 million in five seasons.
However, the Warriors didn't offer him the maximum extension after they signed Andrew Wiggins and Jordan Poole to long-term deals following their NBA championship run when they defeated the Boston Celtics in six games.
This then paved the way for Green to look at other options especially after Golden State failed to defend their championship title when they lost at the hands of LeBron James and the Los Angeles Lakers during the Western Conference semifinals of the recently concluded NBA season.
Golden State's head coach Steve Kerr already expressed his side, wanting the Warriors to make a move for Green and sign him for the rest of the season.
"If Draymond's not back, we're not a championship contender. We know that. He's that important to winning, to who we are. I absolutely want him back," said Kerr.
Will Green stay with Golden State and accept their counter-offer or will another franchise land the four-time NBA All-Star?