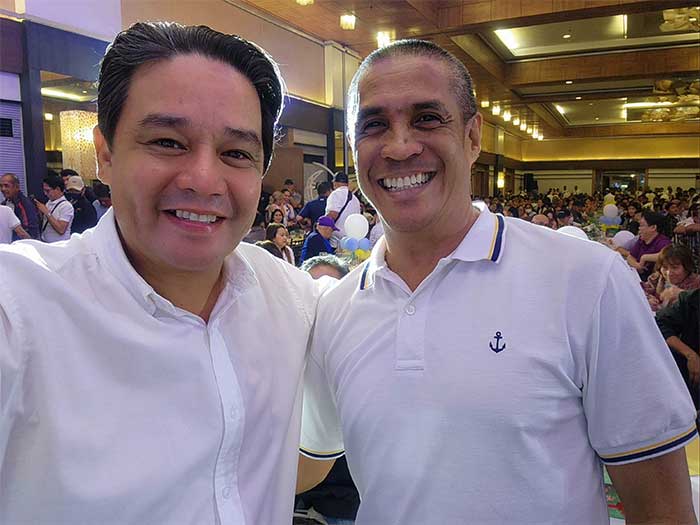 By Glazyl Y. Masculino
BACOLOD City – Mayor Alfredo "Albee" Benitez has appointed Patrick Lacson as officer-in-charge (OIC) of the Bacolod Traffic Authority Office (BTAO).
This is pursuant to Memorandum Order No. 0168 issued by Benitez on November 1, following a closed-door meeting with the Bacolod City Police Office (BCPO) last Tuesday regarding the result of the investigation on the conflict between Councilor Al Victor Espino and a personnel of BTAO which led to threats of shooting and bodily harm.
When asked for a reaction, outgoing BTAO OIC Police Major Junji Liba, said that he respects the decision of the mayor.
"Ok man lang. Respetuhan ta na kay iya na decision ni mayor," Liba told Daily Guardian in a phone interview.
Since the termination of Liba's designation as BTAO OIC, he now holds only one position as deputy chief of the Traffic Enforcement Unit (TEU) here which is under the control of the Philippine National Police (PNP).
Liba said that he has nothing against Espino, since the latter only had a misunderstanding with a BTAO personnel, and not with him.
He also maintained that there was no corruption during his stint at the BTAO, contrary to the allegations of Espino.
"Wala na (corruption) ga exist. Indi na puwede sa akon. Against ta na. Indi na aton advocacy."
The Bacolod City Council has earlier approved a resolution creating an investigative body to inquire about the alleged illegal and corrupt activities in the BTAO.
The resolution was authored by Espino who chairs the committee on laws.
Benitez has earlier said that there will be no sacred cows in the city government and that his decision will be based on the investigation being conducted.
"Trust and confidence," the mayor told the Daily Guardian in a Viber message when asked for his statement on the relief of Liba.
The mayor further said that "this strategic decision is aligned with the city's vision to transform BTAO into a robust and fully-fledged department, equipped with a larger staff and budget, to effectively tackle our city's growing traffic challenges."
He further said that "in anticipation of the increasing traffic congestion on Bacolod's roads, addressing this challenge directly has become imperative."
Benitez also said that the city administration recognizes the urgent need for both operational expertise and strategic planning to effectively manage this issue.
"Lacson's appointment signifies a significant leap forward in the city's mission to establish a more streamlined and efficient traffic management system," he stressed.
Meanwhile, Atty. Pacifico Maghari III resigned as city administrator here last Wednesday for an undisclosed reason, according to Benitez.
His resignation came after the change in BTAO leadership.
Maghari, however, could not be reached for a statement as of press time, while Benitez will hold a press conference at the Bacolod City Government Center on Friday, November 3. (With a report from Dolly Yasa)